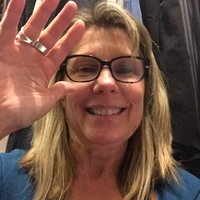 Joan Marrin
Registration date
Jun 6, 2019
Interest
Spray painting cabinets & furniture
Website
joanspainting.ca
Company
Joan's Painting
Job
Owner/Operator
Region
East Ottawa
Country
Canada

I specialize in creative paint techniques for kitchen cabinets, bathroom vanities, furniture and decor.
Cabinet doors/drawers are prepared and sprayed in my workshop/spray booth. Furniture is either sprayed or hand painted depending on finish and technique desired.