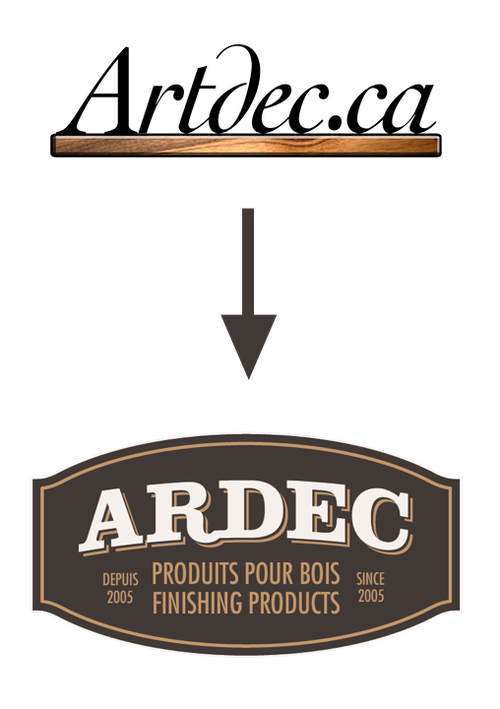 We would like to inform you that our company, known for 12 years under the name Artdec.ca now proudly bears a new name: Ardec finishing products.
Artdec.ca has been online for more than 12 years and is considered a pioneer as well as a leader in the online sale of wood finishing and care products.
Artdec.ca has also recently relocated its company. From now on, packages will be shipped from its new warehouse, which is located in Saint-Sauveur, in the Laurentides region of Québec.
Artdec.ca gets a new name, a new image and a new address, but its customers can expect continuity in terms of fast and efficient service as well as excellent technical advice and support, thanks to our team of wood finishing experts.
The whole team at Ardec would like to seize this opportunity to thank its loyal customers for their loyalty over the past 12 years. We invite you to keep visiting us through our website and our Facebook page. Looking forward to assist you in your upcoming wood finishing projects!